Commitment
Here at Odet, we commit to making informed decisions regarding every facet of our business to ensure we are minimising our impact as a fashion brand. We are not perfect; however, we are committed to bettering ourselves through education and action.
The fashion industry and its supply chain have been identified as the third largest polluter (after construction and food), releasing 5% of the world's greenhouse gas emissions. Contributing approximately 1.2 billon tonnes of co2 per year, it is evident that the industry needs to slow down for climate change.
Our commitment aligns with our core brand ethos, approach textile and garment form with artistic methods, while ensuring our environmental footprint remains as low as possible. Our designs are limited editions (ex 1/50). We have committed to a limited-edition business model to ensure we never contribute to mass production and therefore fast fashion. We commit to full transparency with our consumers listing quantities produced on both the website and each individual garment swing tag.
It is estimated that one garbage truck of textile waste is dumped into landfill every second. By producing limited quantities with uncompromised quality and longevity in mind, our hope is that our consumers covet the garments. Odet encourages our consumers to wear garments multiple times, repair + re-wear, pass on to loved ones or resell reducing the likelihood of an Odet piece making its way to landfill. Odet has committed to utilising only natural fibres. Natural fibres have a range of environmental benefits, including the ability to decompose. In the unfortunate event that an Odet piece ends its life cycle in landfill, we are committed to selecting materials that will allow a large percentage of the garment to breakdown.
Packaging
As an online exclusive business, we took our choice in packaging very seriously. Packaging not only plays an integral role in the customer experience but also houses our garments and transports them safely from our warehouse to your door. Once received and the goodies inside are retrieved, the packaging has done its duty and is (often) discarded after the one use. It is due to this, we have selected the highest quality, certified, recycled and compostable packaging options where available.
ODET STICKERS
Made from FSC-certified, acid-free, lingnin and sulphur free cellulose fiber and printed with soy-based inks and non- toxic adhesive. Odet stickers can be composted in your home compost.
WHERE FASHION IS ART TAPE
Printed with eco-friendly soy-based inks, the where fashion is art tape is made from FSC certified 100% recycled materials.
HERO PACKAGING MAILERS
Odet dispatches orders in australian certified home- compostable (AS5810) hero packaging mailers. Made from 20-30% corn-starch and 70-80% pbat, the mailer will break-down within 90 days in a commercial compost environment and 120 days in a home compost. Hero packaging mailers are fixed with dual adhesive strips, allowing customers the opportunity to reuse the bag.
MAILER BOXES
Odet mailer boxes are made from Australian made, FSC certified recycled cardboard. We recommend customers reuse the mailer boxes where possible.
Partnerships
ECOLOGI
Planting trees has been proven as one of the best measures to challenge the climate crisis and keep our temperatures from rising. Odet has committed to planting 1 tree for every transaction made via Odet by partnering with the Ecologi organisation. View our impact via https://ecologi.com/odet.
Supply Chain
A fundamental part of our business is the mutually beneficial relationships built on trust and respect with our suppliers. It is these partnerships that allow us to create limited edition pieces that toe the line between art and fashion, while ensuring that our environmental footprint remains as low as possible.
Based in China, Odet's manufacturer is audited and certified by OCS, SEDEX Pillar 4 and ISO1400.
The Organic Cotton Standard (OCS) is an international, voluntary standard that sets requirements for third party certified organic input and chain of custody with the primary goal to increase organic agriculture production. OCS certification ensures that the identity of the organic content is maintained, from the farm to the final product. 
SMETA is Sedex's social auditing methodology that provides an assessment of the working conditions as well as the responsible business practises and overall social compliance of a manufacturing facility. Sedex audits are conducted on site periodically, with SMETA Pillar 2 monitoring supplier's standards of labour, health and safety, environment and business ethics. Odet requests audit reports in order to review any non-compliances, ensuring a safe work environment for all employees is upheld, full entitlements are received and workers have an avenue for their voices to be heard.
ISO1400 provides guidance for an organisation on the establishment, implementation, maintenance and improvement of a robust, credible and reliable environmental management system. The guidance provided is intended for an organisation seeking to manage its environmental responsibilities in a systematic manner that contributes to the environmental pillar of sustainability. The ISO1400 standard assists an organisation achieve the intended outcomes of its environmental management system, which include the enhancement of environmental performance, fulfilment of compliance obligations and achievement of environmental objectives.
Linen
Linen is a natural fibre derived from the flax plant. Considered as a preferred fibre, linen is extremely durable, naturally moth resistant, antibacterial and gets softer with age. A fabrication that is worth the investment, our limited-edition pieces in linen are the definition of uncompromised quality, built to last decades when cared for correctly.  
Subject to weight and finish Linen has the ability to decompose in approximately 2 weeks in soil.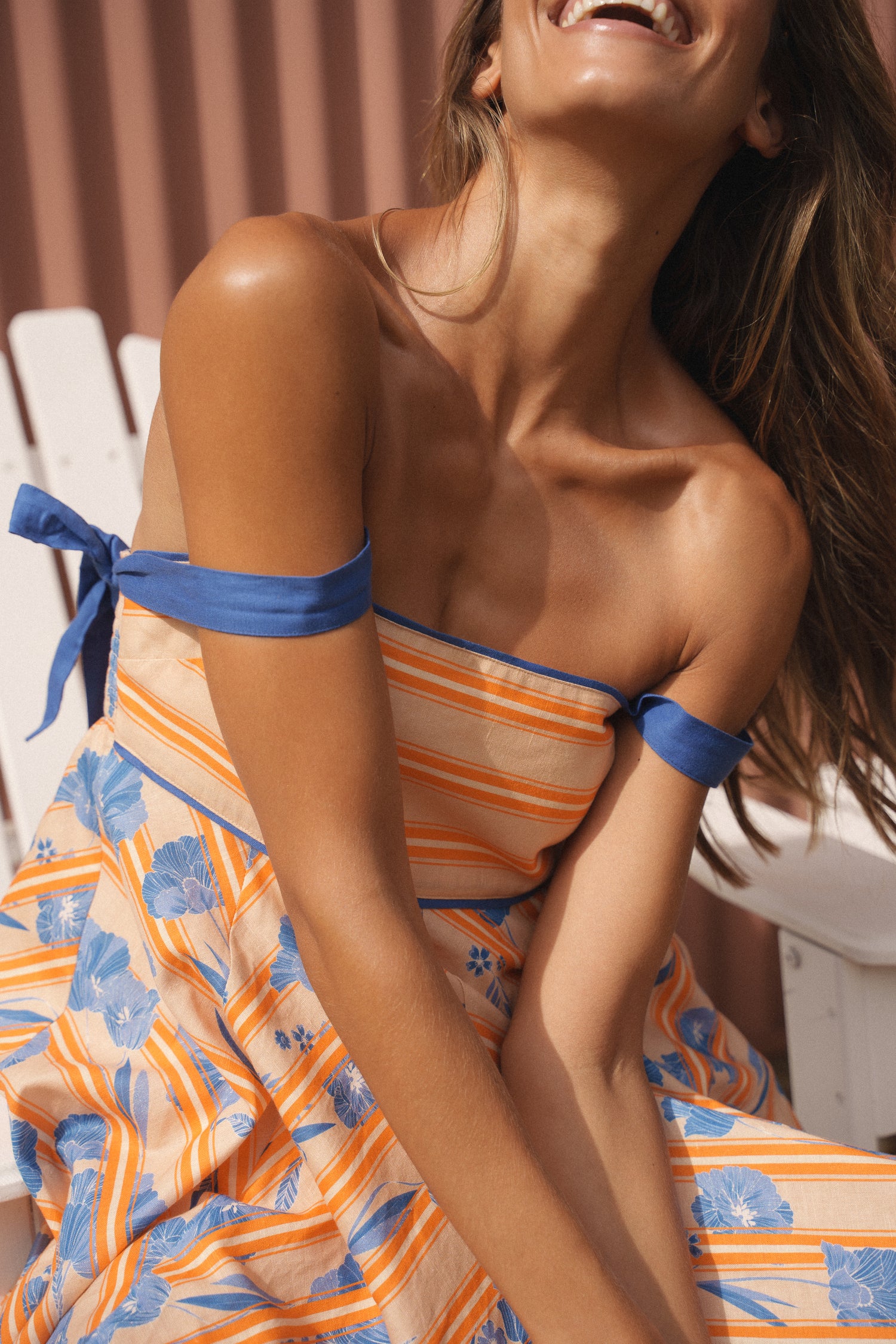 Cotton
Cotton is a natural fibre, derived from the highly renewable cotton plant. Known and loved for its biodegradable, breathable and durable nature, cotton remains one of the highest produced fabrics in the world.
Organic cotton ensures little harm to farmers, farmland and the ecosystem due to growing naturally, without gmo's or the use of fertilizers, pesticides and other toxic chemicals. Cotton not treated with harsh chemicals, such as organic cotton, has the ability to decompose in soil, in only a few weeks.
It is for these reasons and the fact that it utilises half the amount of water as its conventional counterpart that odet commits to the use of Organic Cotton where possible.
Due to our limited- edition, small quantity business model, it can be difficult to reach the moq (minimum order quantity) required to obtain Organic Cotton certifications. In an effort of providing greater transparency, where certifications have been obtained, we will specify the material as 'Certified Organic Cotton'.
Silk
Silk is a natural protein fibre derived from silk worms, best known for its softness, breathability, durability, weightlessness and lustre. Silk is the strongest textile known to be produced through natural processes, a fabrication that is worth the investment, due to its strength and durability. Our limited- edition designs offered in Silk are the definition of uncompromised quality, built to last decades when cared for correctly. 
As a natural fibre, Silk is 100% biodegradable. Decomposing and breaking down naturally by micro-organisms over a four year period.